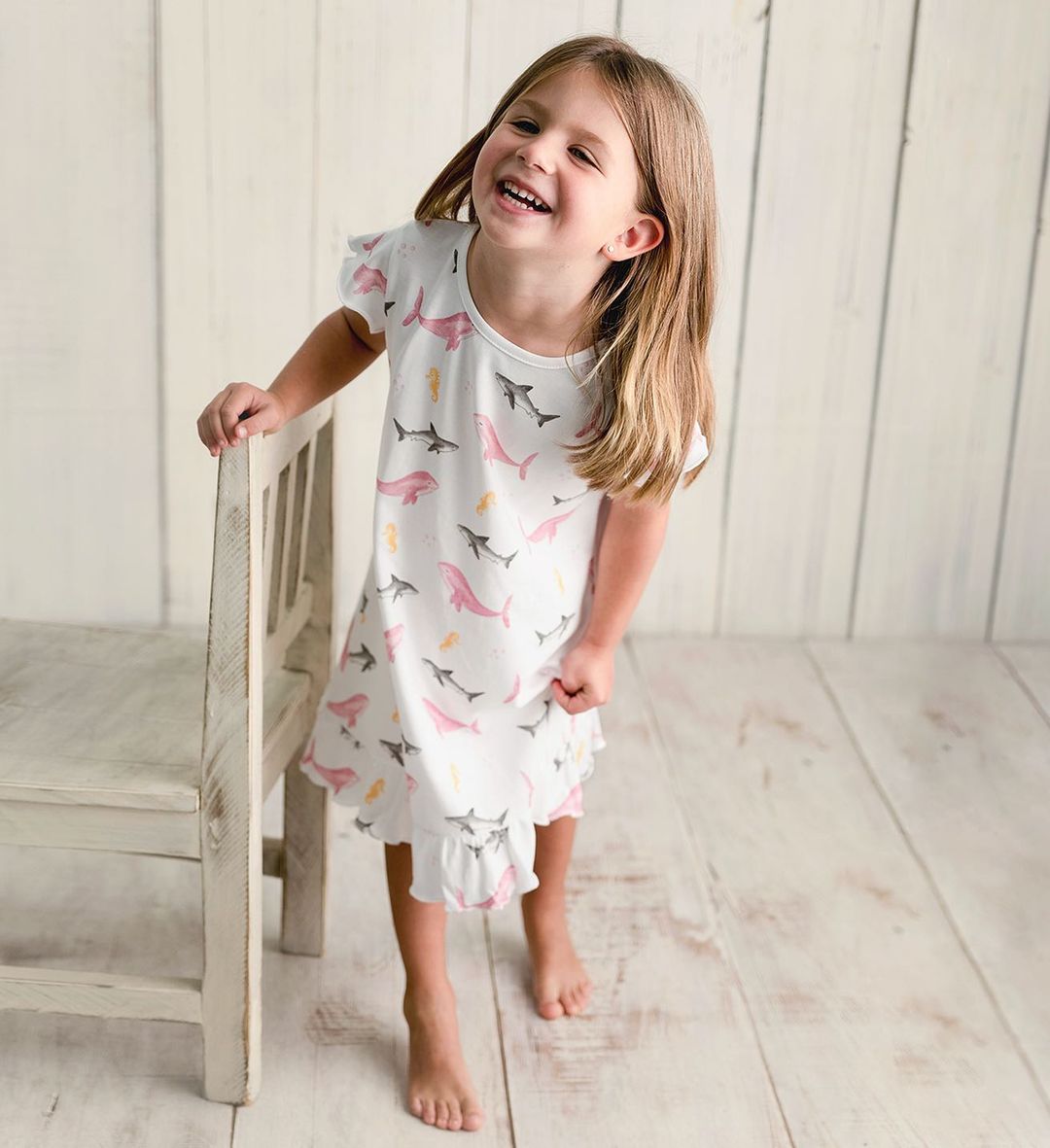 How to dress a baby girl (7 tips)
Buying clothes for your baby girl does not only consist of getting the cutest dress you find. The baby's skin is delicate and there are multiple factors to consider when dressing a baby girl.
In this article, you'll learn 7 tips on how to dress a baby girl.
1) Consider the baby girl's needs for every growth stage
Some parents like to dress their baby like a real-life doll, however, it is important to know the necessities of your baby girl at the different stages of being a baby when buying clothes.
Newborn (0-3 months)
In this stage, your baby girl's skin is super delicate and needs to be protected while making her comfortable during sleep, which will be her main activity.
The best way to keep your baby warm, cozy, and protected is with high-quality baby onesies (also called footies or babygrows). The baby girls from the chest all the way to the feet.
You should buy at least half a dozen of these because newborns tend to mess up their clothes easily.
Infant (3 - 12 months)
After the newborn stage, the baby will discover the joy of playtime. You may start looking for fun dressing to keep her comfortable without limiting her movements.
The best option for playtime is baby rompers. These are light and convenient for her to enjoy the infant stage while also looking cute.
Converters are also a good option for colder days.
Don't forget that for this stage, the common sizes are from 3 to 6, 6 to 9, and 9 to 12 months old. So don't overbuy just one size.
Toddler (+1 year)
This stage is important because your daughter will probably learn to walk. So shoes and socks are crucial.
Toddler girls also are the perfect user for dresses like a stylish playtime dress or a cozy sweatshirt dress.
2) Pick the cutest patterns and colors
You will find a lot of baby sets with matching patterns in the market. Buying these is the easiest way to ensure a cool
The most versatile colors for baby girl`s clothing are light pink and basic white. However, you can also find cute baby girl`s clothes in less common colors like aqua blue, purple, powder blue, and fuchsia.
3) Don't overbuy one size
Your baby's wardrobe will only be able to store a limited amount of baby clothes. And babies quickly outgrow them and need larger sizes. So, before buying that extra pair of comfy leggings, think twice about the size you`ll pick.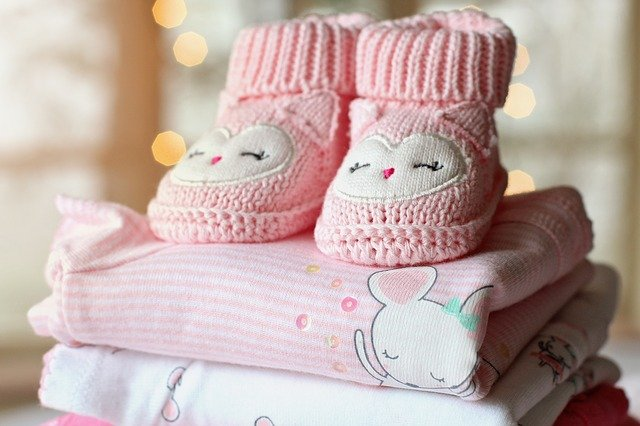 4) Get stylish yet practical baby girl accessories
Every accessory you buy for your baby girl should have a reason to be bought, more than just the fashion.
For example, every baby should have a couple of bibs. These are essential because babies tend to be messy when they eat.
In winter, you should also prioritize baby blankets to keep them warm. This specific season is complicated, learn how to dress a baby in winter.
5) Always prioritize the material
Quality is king when shopping for baby clothing because the baby's skin is super delicate and much more likely to get infections than yours.
Even though high-quality clothing generally means higher costs, the quality of the fabric is the most important factor when deciding what clothes your baby should wear.
Clothes made from materials like Peruvian Pima Cotton are recommended because of their softness and durability.
6) Learn how to organize your baby girl's wardrobe
Every little princess wardrobe needs to be organized, clean and safe. This way you save her a lot of space in her room and yourself time looking for specific items.
In this other article, we teach you 10 tips on how to store baby clothes
7) Buy machine washable clothes
Always check the label o the daily wear items you buy for your stylish baby girl. preferably, you should buy machine washable ones. This will save you lots of time washing your baby's clothes.
You can find the softest machine washable baby clothes made with Peruvian Pima Cotton at Lydababy.com.