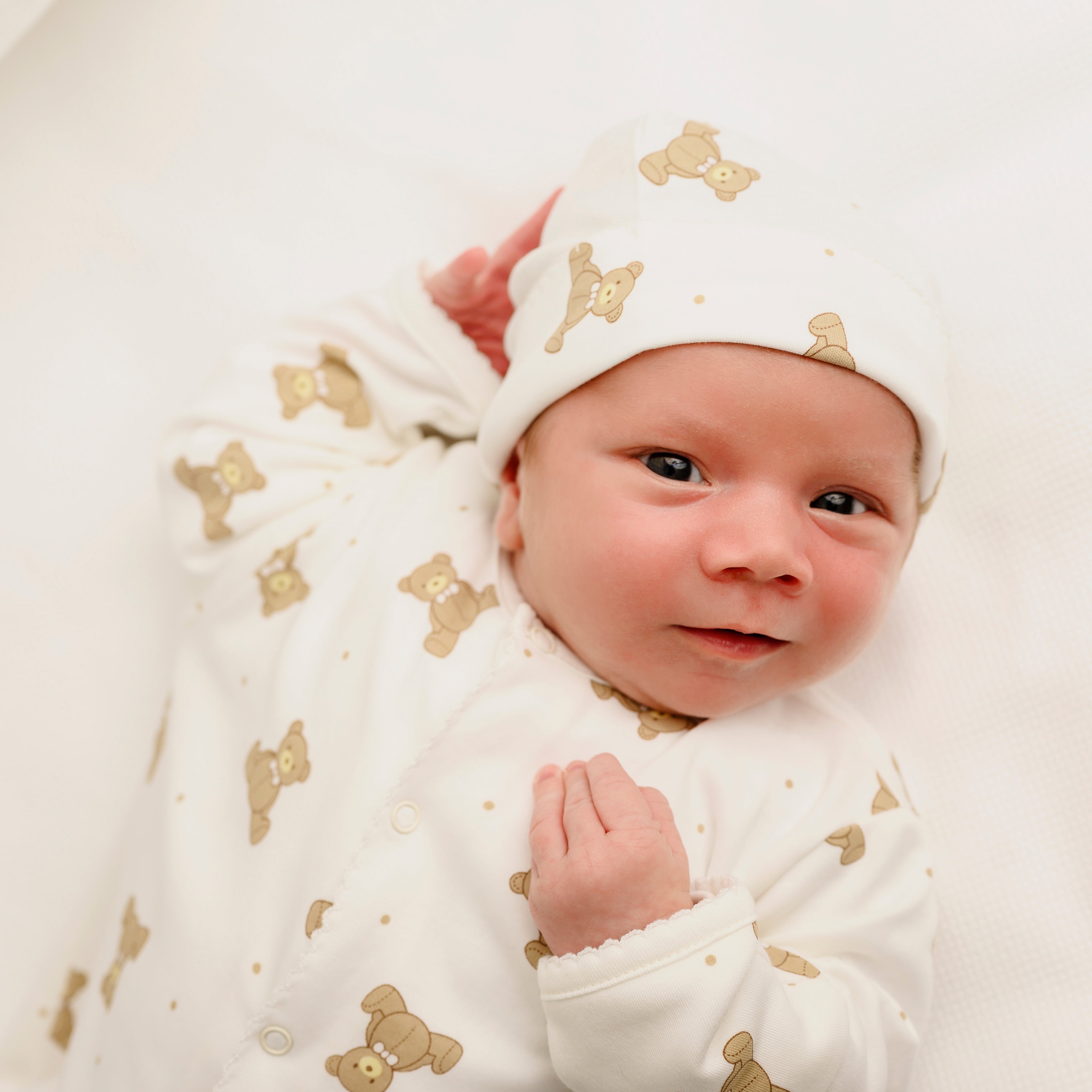 How To Dress a Baby in Fall
The fall season is in full swing! This means beautiful autumnal foliage, pumpkin festivals, and Halloween festivities. But as a parent of a newborn, it's important to know how to dress your baby to keep them comfortable throughout this season's varying weather.
THE FALL SEASON'S WEATHER
Fall weather can be quite unpredictable. One moment, it's sunny and warm, and the next it's chilly and raining. Generally, mornings and nights tend to be cooler, while the days might still have leftover summer warmth. As such, it's imperative that you dress your baby in layers to accommodate these quick, drastic changes in temperature.
ESSENTIAL BABY BOY CLOTHES FOR FALL
When dressing your baby for fall, keep these clothing essentials in mind:
FOOTIES
Footies are a great option for newborns. They provide full coverage from the chest to the toes and make diaper changes a breeze with zippers or snaps.
JUMPERS
Velour jumpers are ideal for layering during autumn for your baby boy. They can be quickly put on or taken off depending on the current weather conditions, ensuring ample warmth.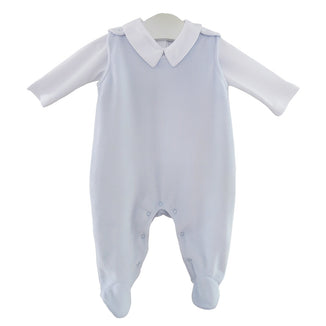 JACKETS
As the temperature drop, you would want to have a cozy jacket to keep your baby comfortable. They provide the much-needed warmth during cool mornings, nights, or rainy weather.
HATS
Don't forget about your baby's head. A cozy hat can help retain body heat and keep your baby warm during those chilly fall days.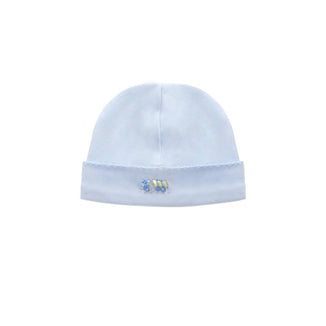 BLANKETS
Blankets are another essential that you might need during this season. They can be used to provide additional warmth to your baby when they're in the stroller or car seat.
ESSENTIAL BABY GIRL CLOTHES FOR FALL
As you dress your baby girl for the autumnal season, consider these clothing essentials:
FOOTIES
Footies are an excellent choice for newborn girls. They provide full coverage from the chest to the toes and enable easy diaper changes with the help of zippers or snaps.
DRESSES
Dresses bring a delightful blend of style and comfort for your baby girl during the autumn season. Especially long-sleeved dresses come in handy for added warmth. Pair these with tights and layer up with a cardigan to ensure your little one stays cozy during the cooler days.
CONVERTERS
Converters are an indispensable part of your baby girl's fall wardrobe. They are versatile, providing full coverage and offering comfort with their 100% Peruvian Pima cotton construction.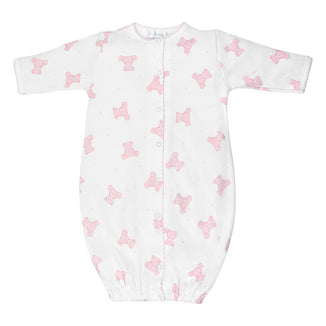 JACKETS
When the temperatures start to fall, a snug jacket is key in keeping your baby girl cozy. They supply necessary warmth during cooler mornings, evenings, or in rainy weather.
BLANKETS
Blankets also play a crucial role during this season. They can be used to offer extra warmth to your baby girl while they're in the stroller or car seat.
EXTRA TIPS FOR DRESSING YOUR BABY IN FALL
Here are some additional tips to keep in mind when dressing your baby in fall:
THINK OF LAYERS
Just like adults, babies too can benefit from wearing layers during the fall. Start by dressing them in a base layer such as a romper or footie, and add additional layers such as jackets, hats, gloves, and blankets depending on the weather conditions.
OBSERVE YOUR OWN BODY TEMPERATURE
According to Molly Broder, M.D., a pediatrician from the Children's Hospital at Montefiore Medical Center, "If you are comfortable with a sweater on top of your clothes, you should have your baby in a snug onesie, a warm sweater, and a blanket." You can use your own comfort level as a guideline to ensure your baby is comfortable too.
LEARN TO READ YOUR BABY'S BODY SIGNS
Understanding your baby's body signs is crucial, particularly in the fall when the weather can be unpredictable. If your baby is too cold or shivering, their hands, feet, and/or face might feel cold to touch and appear red or pale. If your baby is overheating, they might have flushed skin, a higher heart rate, or be unusually fussy or lethargic.
Now that you know how to dress your baby in the fall, head over to LydaBaby's clothing store and check out their collection of finest Pima cotton baby clothes for girls and boys. Stay warm and enjoy the colorful charm of this season!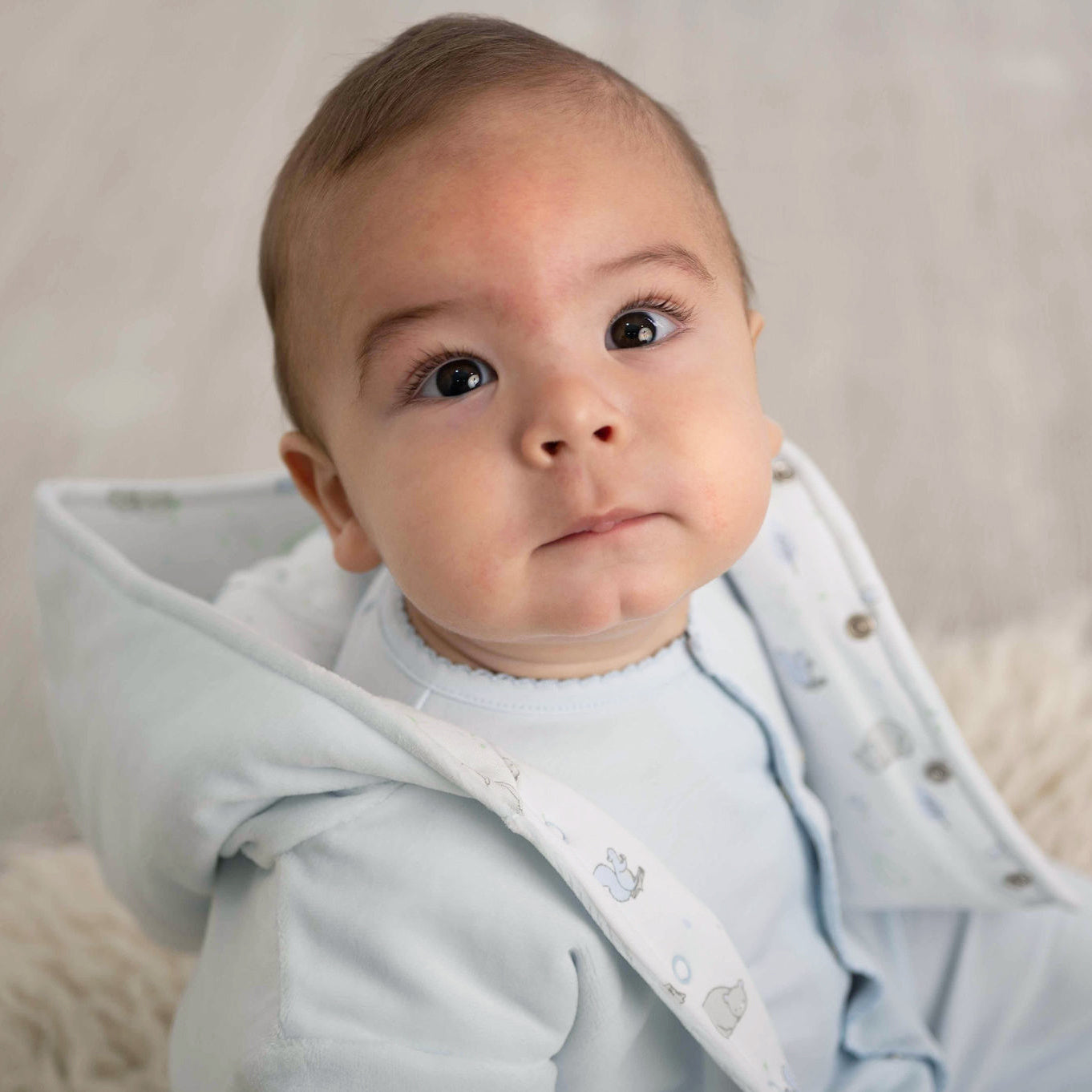 How to Dress a Baby Boy (7 Tips)
Discover practical tips on how to dress your baby boy, including key considerations for different developmental stages, size purchasing, wardrobe organization, and essential clothing materials.
Read more