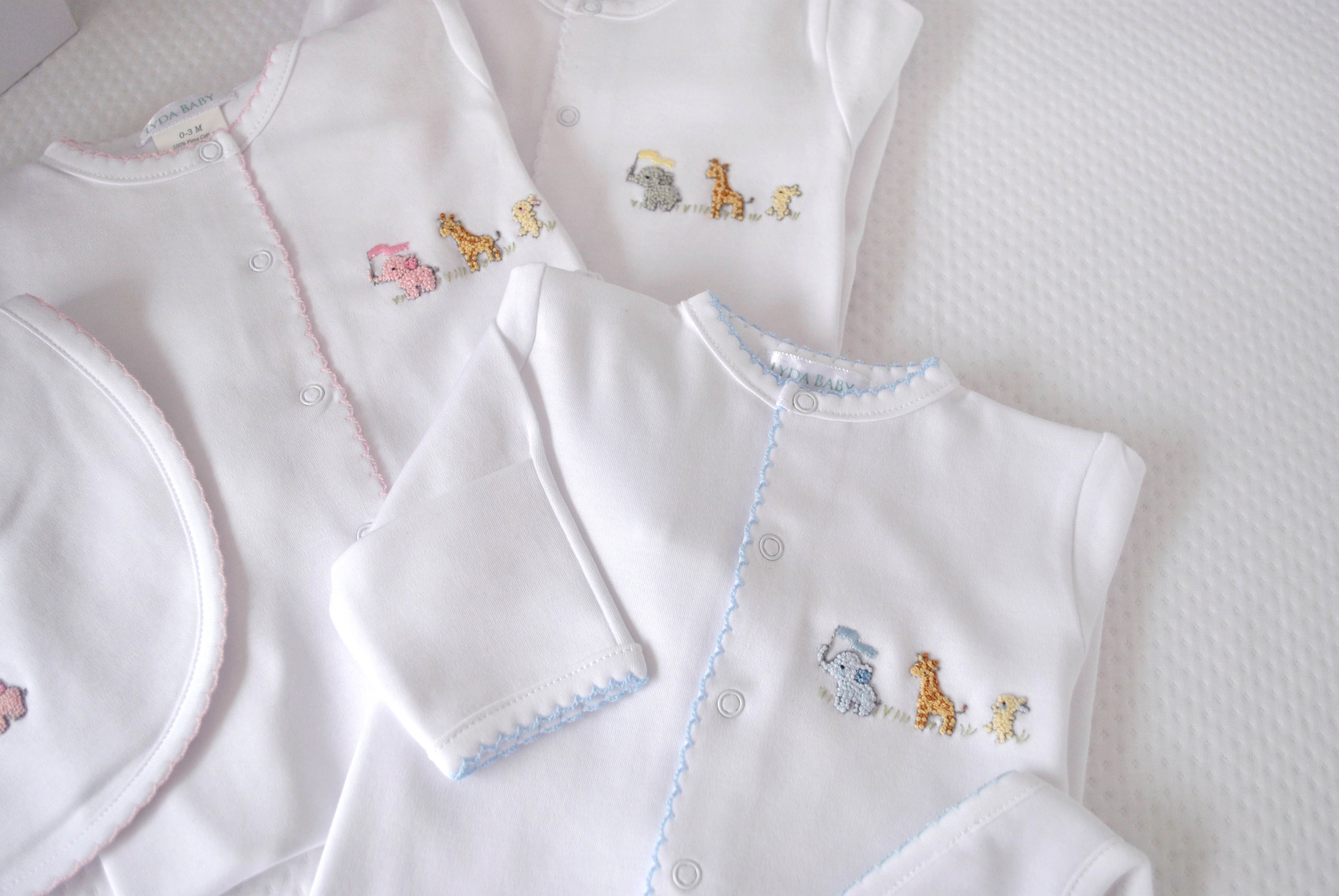 Top 10 Reasons Why Pima Cotton Is Perfect for Your Baby
Cotton has been a staple in the textile industry for centuries, and its different types offer varied benefits. However, when it comes to baby clothing, Pima cotton stands out as the clear winner due to its superior quality, durability, and softness.
The 10 Reasons Pima Cotton is Perfect for Babies.
Superb Absorbency
Pima cotton's excellent absorbency makes it ideal for handling tricky baby spills. It's perfect for keeping your baby dry and comfortable.
Longer and Stronger
As an extra-long-staple cotton, Pima cotton is more durable and resists pilling, extending its lifespan up to 50% longer than other types of cotton. It remains soft, strong, and looks as good as new, even after multiple washes.
Eco-Friendly
Pima cotton is environmentally friendly, as it's both biodegradable and can be dyed using non-toxic processes. The eco-friendly approach at LydaBaby extends to all components of our clothing, from zippers to buttons.
Temperature Regulation and Hypoallergenic
Pima cotton can help regulate your baby's body temperature, keeping them comfortable in various climates. Moreover, it's hypoallergenic, reducing the risk of allergic reactions.
Superior Growing Conditions in Peru
The northern coastal valleys of Peru provide ideal conditions for Pima cotton. The resulting cotton is incredibly soft, lustrous, and possesses a rich sheen.
Ideal for Onesies, Footies, Dresses, and Pajamas
With its durability, comfort, and ease of maintenance, Pima cotton is perfect for a range of baby clothes. These include not just onesies, but also footies, dresses, and pajamas. These items require a soft, comfortable, and hypoallergenic fabric like Pima cotton to ensure your baby's comfort and health.
Unrivaled Comfort and Softness
Thanks to its extra-long staple length, Pima cotton offers unrivaled comfort and softness, making it perfect for your baby's sensitive skin.
Resistant to Pilling and Wrinkling
Pima cotton is highly resistant to pilling and wrinkling, making it ideal for active babies who often put their clothes through rough usage.
Simple Care and Maintenance
Despite its luxurious texture, Pima cotton baby clothes are easy to care for. They can withstand regular machine washing and drying cycles without losing their quality.
Long-Lasting Investment
While Pima cotton might cost more upfront, its longevity and durability make it a cost-effective investment in the long run.
What is Pima Cotton?
The Different Types of Cotton
Cotton comes from two different species of plants. Upland cotton is the most common, making up nearly 90% of all cotton produced worldwide. The remaining 10% is composed of extra-long-staple cottons like Egyptian or Pima, which are renowned for their strength and softness.
Origins and Primary Growing Regions of Pima Cotton
Pima cotton, like its Egyptian counterpart, belongs to the same scientific family - Gossypium barbadense. It primarily grows in the United States, Peru, Israel, and Australia.
Recognizing Genuine Pima Cotton
Identifying real Pima cotton can be tricky. Labels might often be misleading, and touch tests are not foolproof. A genuine Pima cotton product feels exceptionally smooth, a testament to its luxurious texture.
The Ethical Production Process at LydaBaby
At LydaBaby, we place a premium on ethics. Our Pima cotton is sourced from Peru and manufactured through an artisan process. We ensure the high quality of our babywear products while supporting our workforce, primarily composed of mothers, who understand the value of quality and comfort for babies.
Pima cotton, with its numerous advantages, is undoubtedly the best choice for your baby's clothing. Whether it's the absorbency, durability, eco-friendliness, or sheer comfort, Pima cotton checks all the boxes when it comes to babywear.