How to dress a baby in spring
Spring is here! If you have a newborn baby, it is crucial to learn what baby clothes to put them on for each season.
In this article, we'll teach you how to dress a baby in spring according to this season's peculiar weather.
The spring season's weather
It is spring, the weather is beginning to warm up, the flowers are starting to bloom and everyone seems to have a smile on their face.
However, spring weather is hard to predict, the arrival of warmer weather does not mean that casual rainy/cold days are gone. There's always a chance of unexpected showers during daily outdoor walks.
Essential baby clothes for spring
The weather is so changeable at this time of year that it can be hard to know how to dress your baby. Here are some cute items made with Peruvian Pima cotton to look after your baby's skin in Spring.
Footies
Footies are a must-have for newborns. They cover all the way from the chest to the tiny toes. They are also easy to use for diaper changes because many of them have zippers or snaps.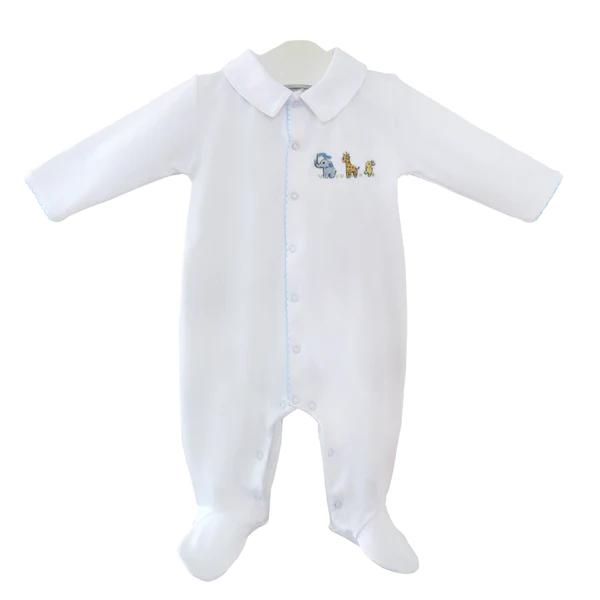 Rompers
Rompers are stylish yet convenient. These one-piece pants or short sets are perfect for active infants. It is important to notice that they have handy snaps for quick and easy diaper changes.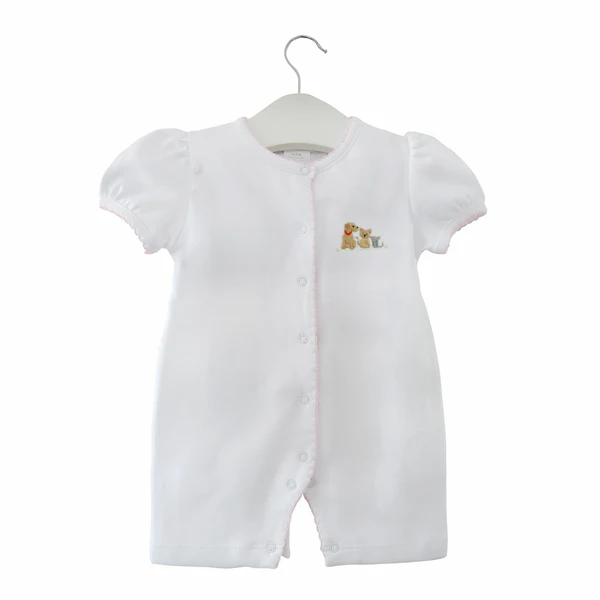 Converters
Converters are the best playsuits by default. They are your baby's best option for spring indoor & outdoor playtime.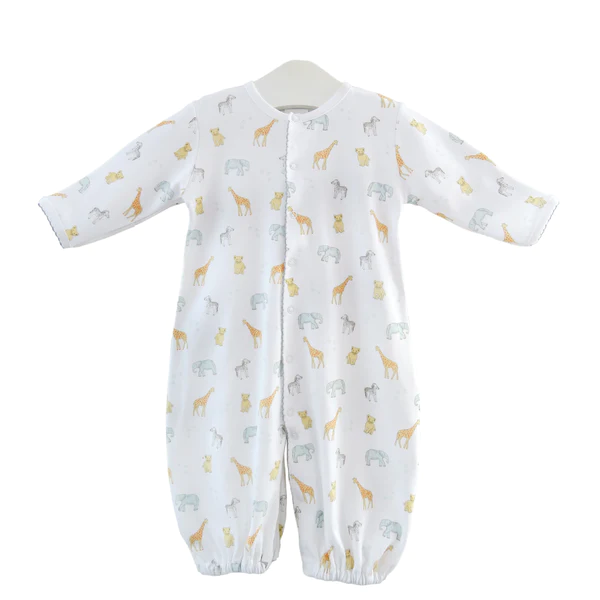 Jumpers
Want to show off your baby's style while looking for their comfort? consider our baby jumpers.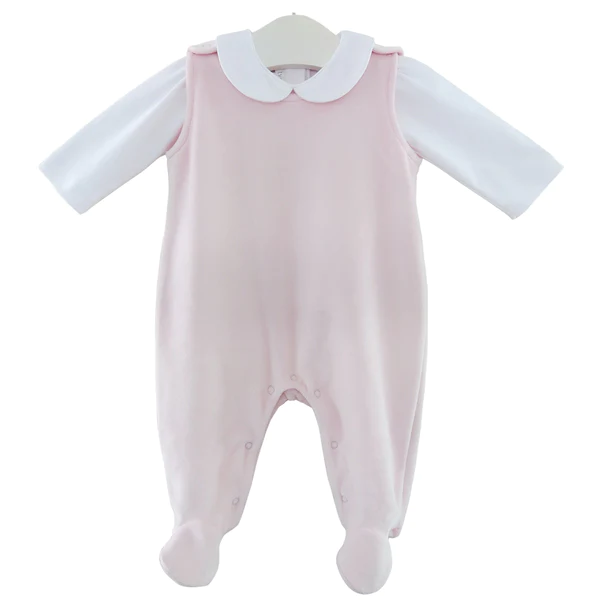 Jackets
Since this season's weather is so unpredictable, you may want a warm jacket to keep your infant cozy in case of cold weather.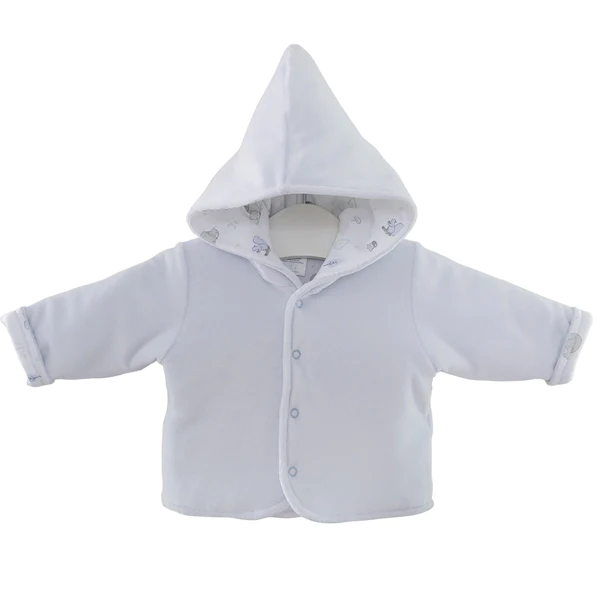 Dresses
There is nothing better than adorable dresses to highlight your baby girl's style during Spring outside walks.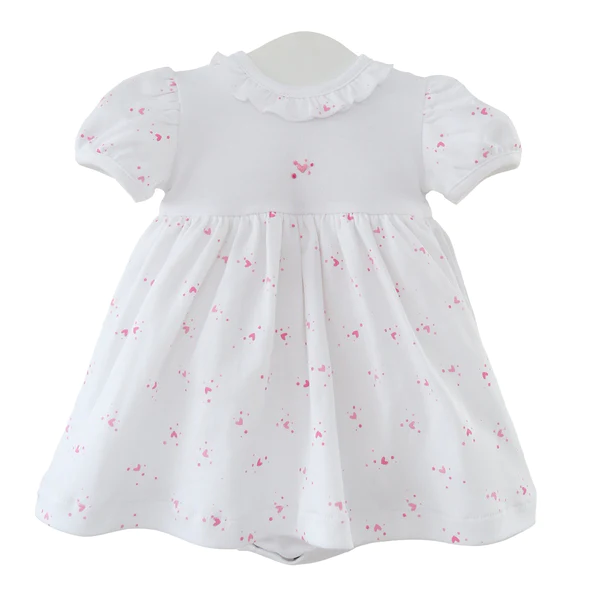 Hats
Your baby's head should be warm in case the weather suddenly gets cold. In this essenario, you may want a cozy baby hat.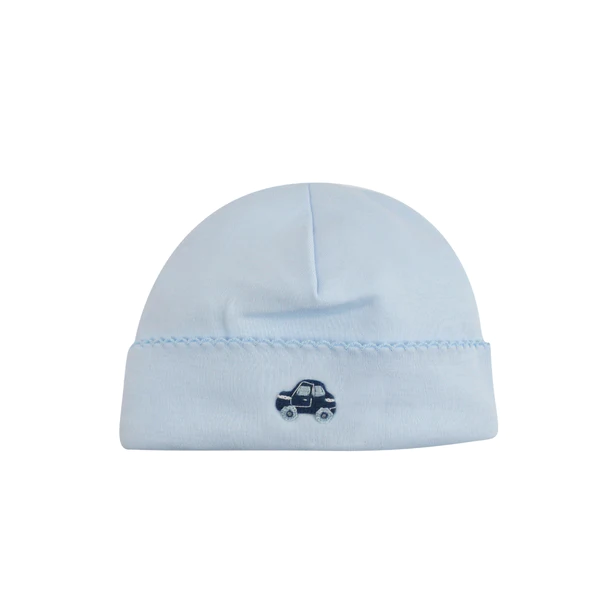 Blankets
If you are a new parent, you'll need blankets at your house. Most parents use them to warm directly their infant or to cover them in a carrier, stroller, or car seat. Also, think about if you're going to use a blanket to swaddle your baby. If so, you will want to use a clean one.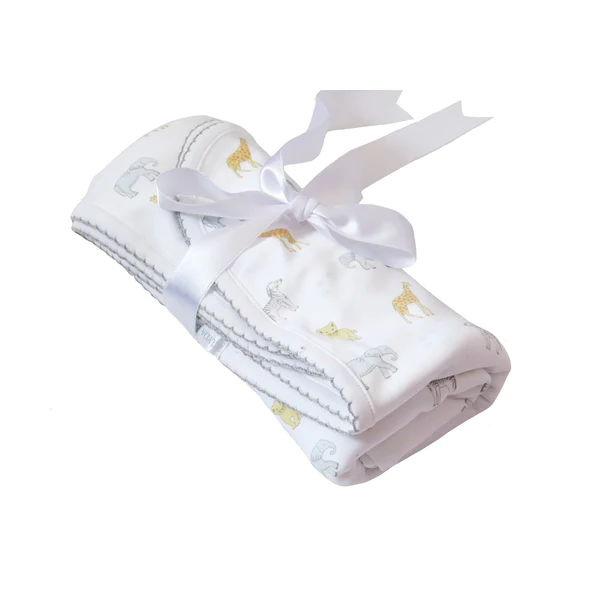 Extra tips for dressing your baby in Spring
Getting proper baby clothes for each season is not enough to keep your baby warm, safe, and cozy.
Consider the following tips to enjoy the Spring season safely with your infant.
Think of layers
While in spring weather, in the same way that you would dress in layers to peel off or add on as temps shift, the same works for your baby.
Start with a base layer which could be a baby romper or footie, and layer on extra layers depending on the current weather. light jackets or blankets are good options. Booties go on top of the footie or socks. and you cover your baby's head with a hat if convenient.
Analyze your own body temperature
The easiest way to tell if your baby is well-dressed for the current weather is by checking your comfort.
"If you are comfortable with a jacket on top of your clothes, you should have your baby in thick socks, a jacket or snowsuit, and a blanket," according to Molly Broder, M.D., a pediatrician from the Children's Hospital at Montefiore Medical Center.
Learn to read your baby's body signs
How to tell if your baby is too cold
If your baby starts shivering, or his extremities, hands, feet, and/or face are cold and red or have turned pale and hard, your baby is probably struggling with too much cold, also named frosting.
If this happens, you shouldn't rub the cold area to rewarm it, as this could damage the cold skin. Instead, use warm washcloths to gently reheat the skin, then put on warm and dry clothes. If he doesn't improve in a few minutes, call your doctor.
How to tell if your baby is overheating
On the other side, babies can overheat if they have too many warm clothes on top of them during warmer weather. Signs of baby overheating include flushed skin, sweating (not always), fussiness, elevated heart rate, dizziness, and/or vomiting.
If your baby overheats, you could move him to a cooler space, remove excess layers of clothing, give him a tepid or lukewarm bath, or place a cool washcloth on their skin and/or breastfeed or hydrate him with extra formula feeds.
Overheating is especially dangerous since babies under 6 months old are at risk of experiencing SIDS (Sudden Infant Death Syndrome). Although the condition is rare, one of the main risks of developing it is overheating.
It can be hard to tell if your baby is overheating or has a fever. When in doubt, call your pediatrician.
Now it's time to get some Spring baby clothes. Get your finest baby's clothes at lydababy's store.
Pima cotton
Cotton products are everywhere, known for their softness and durability which people appreciate. But there you may have noticed that not all cotton clothes are equally soft, durable, or luxurious....
Read more